OIL & GAS EQUIPMENT RENTAL & SALES
Your Oilfield Equipment Experts 
In business for over 43 years, we are a Canadian owned Oil and Gas Fabricating Company that offers an extensive selection of sales and rentals of pre-packaged Oil and Gas Production Equipment.  In addition to available stock for rent or purchase we can recondition a customer's existing equipment for re-commissioning or custom fabricate special projects to the customer's request.
Our Mission is to "Deliver a Quality Product.......On Time" 
We Fabricate a full range of Pressure Vessels, Custom Skid Packages and Pipe Fabrication Services such as Meter Skids, Dehydration Facilities, Pipe Spooling, Fuel Gas Scrubbers, RMO's (Regulating Metering Odorizing Stations), as well as Separator Packages and Lines Heaters which we also keep an inventory of. 
Oilfield Equipment Suppliers Approach
The packaging of Oil and Gas Production and Processing Equipment is a highly competitive industry, but our innovative approach to design and fabrication sets us above the rest.  Our customers regularly express appreciation to our team for the ease of customer service and the speed of the communication they experience with us during the development of their product and while implementing necessary changes.  Because of our approach we are more in control of our product, which enables us to uphold quality and shipping deadlines and achieve our Mission Statement. 
Oilfield Production Equipment Services
We offer but are not limited to: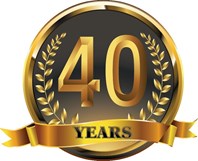 Gas Calculation – e3m3 to MMCF
Please enter in the first box below to see the conversion.