Oil and Gas Equipment Supplier and Fabrication Company
Priority Projects offers a very large selection of new and gently used oil and gas equipment.Priority Projects boasts over 40 years experience in suppling the oilfield with fully customized and fabricated equipment.
Oilfield Fabrication with Precision and Performance
Priority Projects is an expert designer and fabricator of high-quality, customer-driven production equipment that meet your expectations for reliability, quality and accuracy.
Every manufactured product in certified to meet and exceed Canada's production requirements.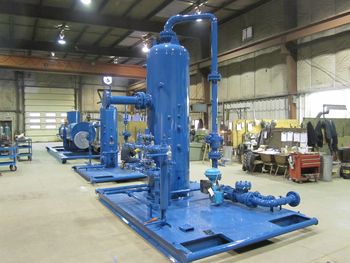 Separators
We manufacture Vertical and Horizontal Separators in a variety of sizes for sweet, AB sour and sour applications. The dimensions and options can be selected based on your needs. We offer both two-phase and three-phase units.
LEARN MORE
---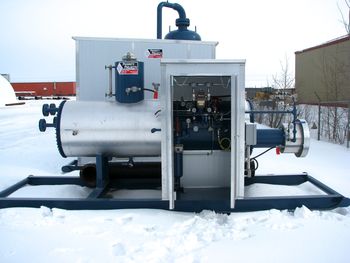 Line Heaters
We stock an inventory of New and Reconditioned Line Heaters ranging in sizes 1/2MM, 3/4MM, & 1MM with Heater Coils fabricated for sweet and sour applications.
LEARN MORE
---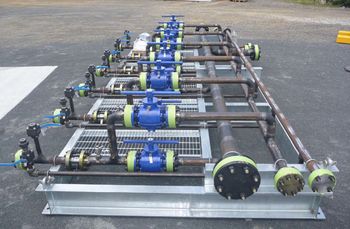 Manifold Header Systems
Oil and gas manifolds divert oil or gas, without flow interruption, from the separator to the crude oil burner for disposal, to the surge tank or gauge tank for measurements or storage, or to a production line.
LEARN MORE
---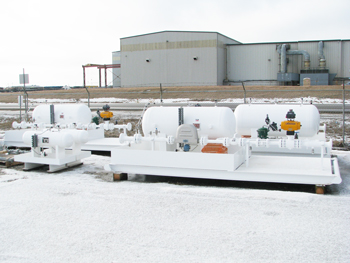 Odorant Stations
Priority Projects has developed a state-of-the-art, closed loop mercaptan delivery system, which adds the odorant without the smell associated with depressurization of the odorizer.
LEARN MORE
---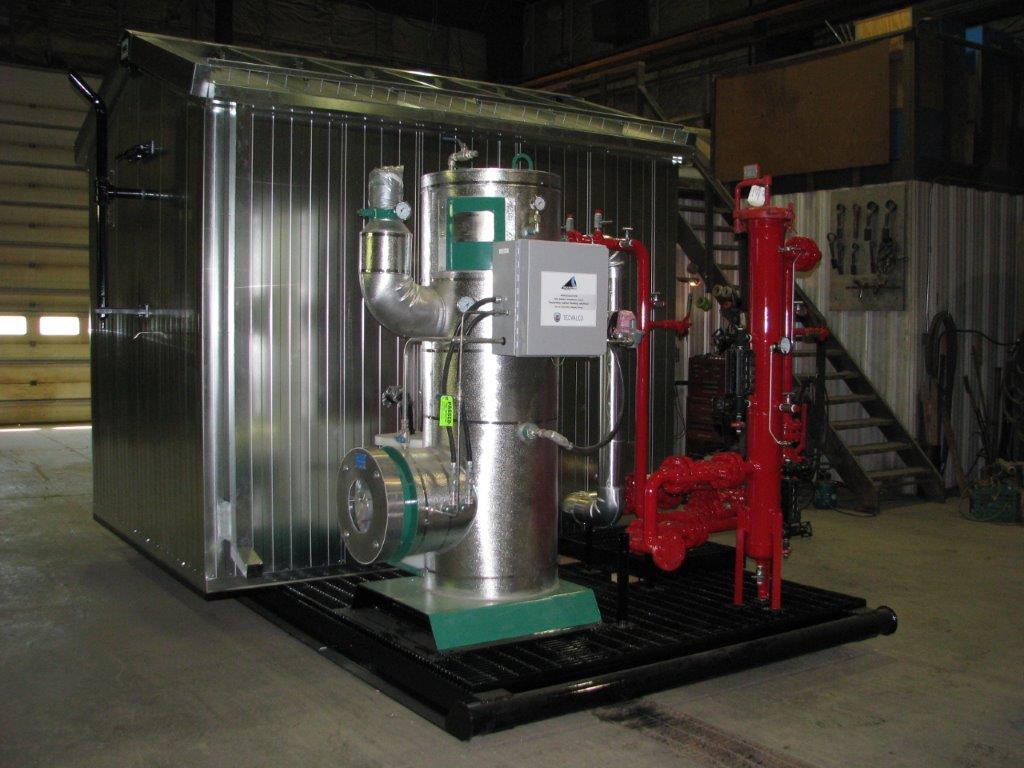 Regulating Metering Odourizing Station (RMO)
Custom, project-specific packages designed to suit your unique needs.
LEARN MORE
---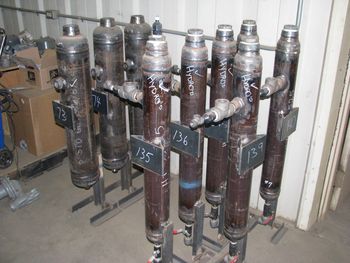 Fuel Gas Scrubbers
Fuel Gas Scrubbers remove traces of liquid droplets from gas streams to protect the downstream equipment.
LEARN MORE
---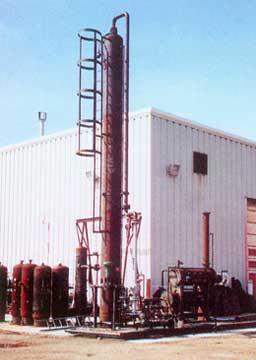 Dehydrators (B.T.O.)
Dehydrators are used to remove water and water vapour from gas.
LEARN MORE
---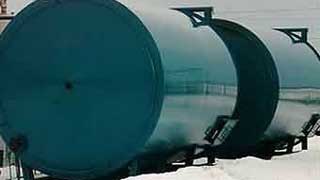 Tanks
Tanks are used to store produced oil and liquid products. They may be above ground (surface) or underground.
LEARN MORE
---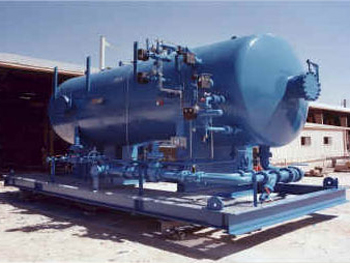 Treaters
Treaters are vessels used to take water out of oil-water emulsions, preparing the emulsions for pipeline transport.
LEARN MORE
---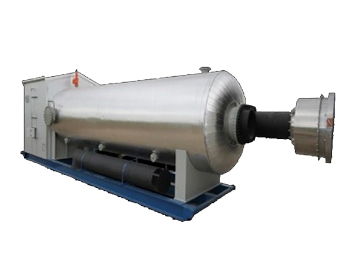 Free Water Knockouts
Free Water Knockout (FWKO) Vessels are horizontal or vertical vessels designed to separate liquids of different densities (typically oil and water).
LEARN MORE
---
Features of our oilfield equipment company
Equipment built to your specifications.
Benefit from over 40 years experience.
Solutions that meet your specific performance objectives.
Quality work performed by trained experts.
Customized solutions as well as rental equipment solutions
Our Oilfield Equipment Capabilities
Design and Layout
CAD Drafting
Structural Welding
Pressure Welding
Pipe Fitting
Instrumentation
Hydro-testing
Steam Cleaning
Sand Blast & Paint
Building Erection
 "Servicing the Oilfield Industry Since 1978"
Our Oil and gas Equipment production shop
Our fabrication shop is 60' wide and 122'-8" long (7,360 sq. ft.) with two 16' wide x 18' high overhead doors, 6" reinforced concrete floor, mercury vapour lighting, 440 volt / 3-phase power and overhead cranes capable of handling items up to 15' wide x 16' high x 20,000 pounds.
Attached to the fabrication shop is a 2,225 sq. ft. office facility and a 2,450 sq. ft. heated inventory storage area.
The fabrication shop is certified through the Alberta Boiler's Safety Association for Welding Procedure #1043.2 and Quality Control Program #AQP 1169.
Looking to rent your oil and gas equipment? No Problem, check out our various products for equipment rentals here.
Frequently Asked Questions - Oil and Gas Equipment and Fabrication
Are you an ABSA Certified company? 
Yes, we're fully ABSA Certified since 1984.
Do you have a Rental Purchase Plan? 
Yes, our Rental Purchase Plan will give you a 50% Credit of your rental payments, up to 6 months, towards your purchase of the unit you rented.
Will You refurbish a Unit? 
Yes, we refurbish old Units, call to discuss your plan.
How long have you been in business?  
We've been in business since 1978.
Will you custom build? 
Yes, please contact us and explore how our team of experts can discuss building your fully Customized project
Do you do spooling? 
Yes, we do spooling up to 8" size.
What size of Line Heater do you build?  
We build ¼ MM, ½ MM, ¾ MM, 1 MM, 1 ½ MM and 2 MM Line Heaters.
Looking for more information? contact us, and talk to an expert!