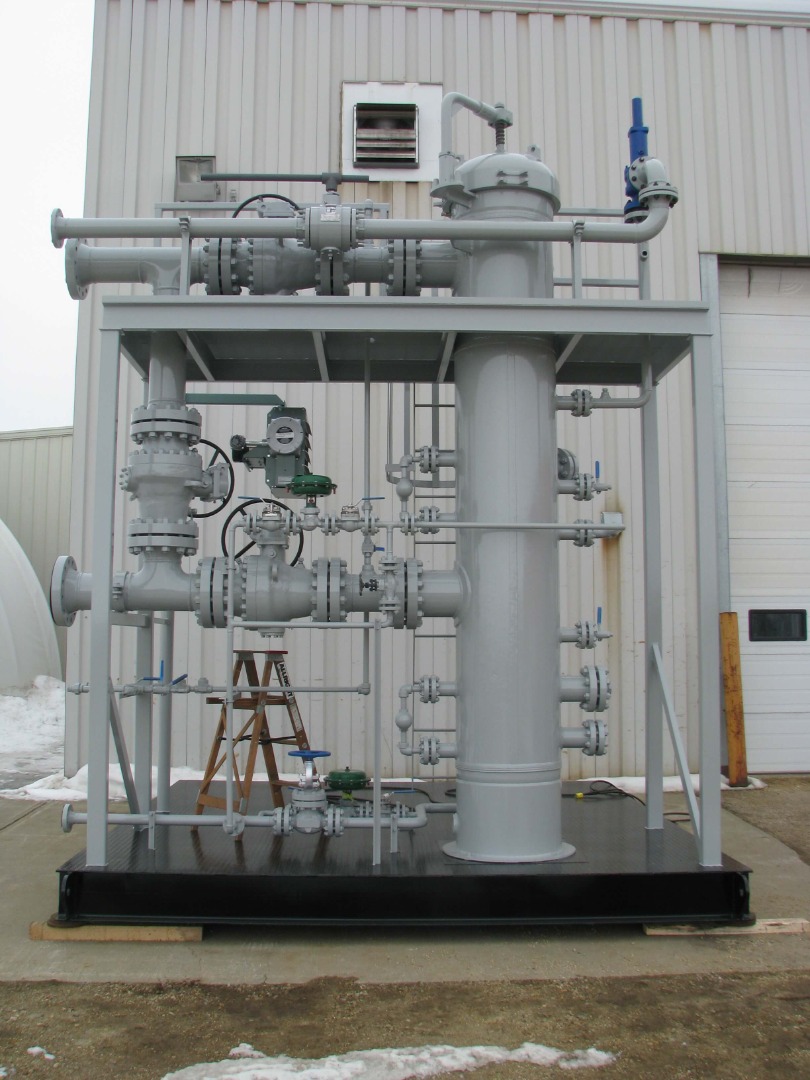 Custom Packaging
Separator packages, line heaters, dehy's, header packages, metering packages, filter packages. Odorization packages.

Priority Projects is your one stop shop for anything related to Custom fabrication of packages to meet and exceed the oil and gas industries needs!
Frequently Asked Questions - Oil and Gas Equipment and Fabrication
Are you an ABSA Certified company? 
Yes, we're fully ABSA Certified since 1984.
Do you have a Rental Purchase Plan? 
Yes, our Rental Purchase Plan will give you a 50% Credit of your rental payments, up to 6 months, towards your purchase of the unit you rented.
Will You refurbish a Unit? 
Yes, we refurbish old Units, call to discuss your plan.
How long have you been in business?  
We've been in business since 1978.
Will you custom build? 
Yes, please contact us and explore how our team of experts can discuss building your fully Customized project
Do you do spooling? 
Yes, we do spooling up to 8" size.
What size of Line Heater do you build?  
We build ¼ MM, ½ MM, ¾ MM, 1 MM, 1 ½ MM and 2 MM Line Heaters.
Looking for more information? contact us, and talk to an expert!